Yves Rocher Natural Shampoo – boost volume of your hair.
Yves Rocher is one of the first companies which have started cutting down harmful substances in their cosmetics. It may pride itself on cosmetic lines which are free from aluminium, SLS and other substances which weaken hair and scalp, and products which are almost completely devoid of preservatives.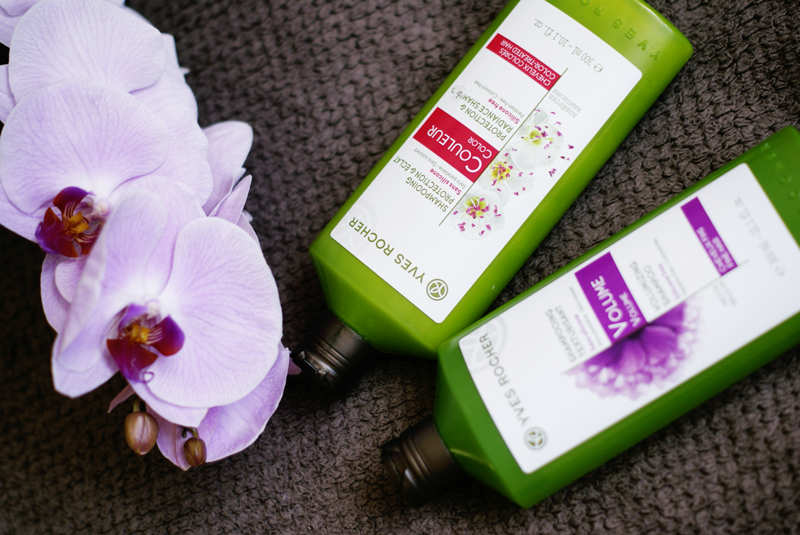 The most recommendable is the series of shampoos based on natural ingredients free from parabens and SLS but enriched with plant extracts instead. The products offer large capacity and are inexpensive, taking into consideration the quality.
Yves Rocher Volumizing Shampoo with mallow extract enjoys the greatest popularity among all hair maniacs, blogers and vlogers.
The shampoo is designed for fine and delicate hair which lacks shine and volume. It contains 98% natural ingredients and is free from silicones, colourants and strong chemical preservatives. It is also paraben-free.
The product is rich in mallow extract which makes hair silky soft. It also contains vitamin B5 which is extremely important in daily hair care. All group B vitamins are responsible for proper hair growth. Vitamin B5, or pantothenic acid takes part in the restoration and strengthening of hair. The deficit of this vitamin causes hair loss and often speeds up greyness.
Yves Rocher Volumizing Shampoo contains very delicate cleaning and foaming substances. Alcohol among the ingredients is a bit worrying. Luckily, its amount is really small. What is more, the product contains moisturising substances and en emollient which helps to keep water inside the hair. It makes hair smooth and supple.
Yves Rocher Volumizing Shampoo comes in a green bottle of large capacity – 300 ml. It holds out long and is dense, which makes the application very easy. It has a nice, delicate and long-lasting fragrance. It perfectly cleanses and lathers. It is safe as it does not cause irritation or allergic reaction. The shampoo leaves hair supple and nice to the touch as well as delivers delicate shine.
If we consider the quality, ingredients, capacity and effects – Yves Rocher Volumizing Shampoo is a top-notch product.